HUBTEX: Established Storyteller since 2015
Lifting heavy loads. The custom-built industrial trucks from HUBTEX can do that. The content about the vehicle is usually heavy fare. Our goal was to translate complex matters into easy-to-understand stories in order to inspire logistics professionals. And preferably with a lasting effect.
The task: Positioning multidirectional sideloaders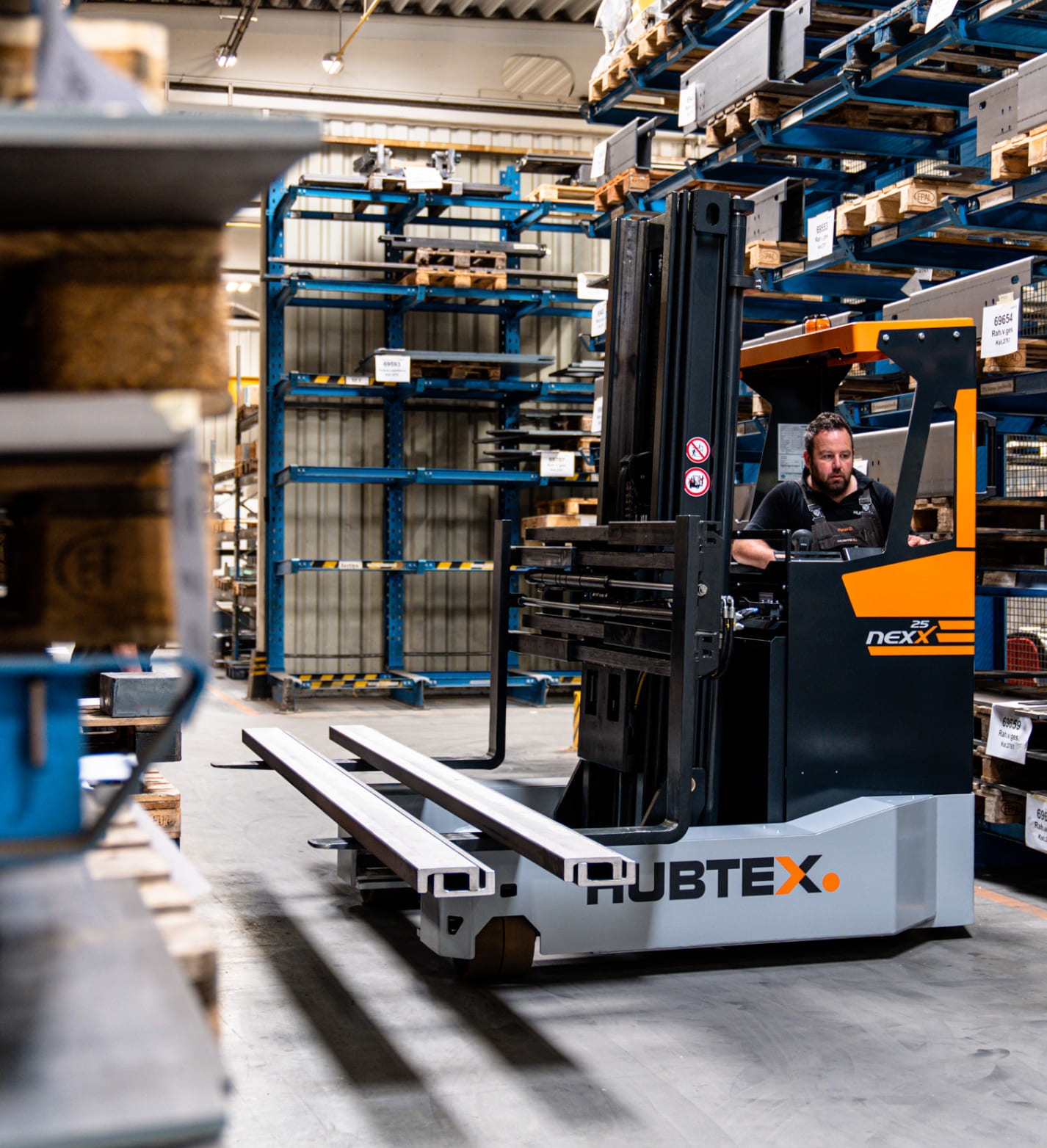 The HUBTEX portfolio contains many products. There is a suitable solution for every requirement. And yet: What speciality is it that HUBTEX stands for exactly? This positioning had to be worked out together at the start of the collaboration. Today, anyone who searches for "special industrial trucks for long, bulky and heavy loads" cannot avoid HUBTEX. Internationally as well as nationally. The company wins over its target groups with focussed communication for multidirectional sideloaders.
"additiv has transformed our content campaigns: From one-channel to omni-channel. Offline, online, trade fairs, press, lead gen – everything is now connected. additiv has the strategic overview and together we are moving from random to bolder storytelling and thus to a clear positioning of HUBTEX." – Marc Liske, Head of Marketing at HUBTEX
The solution: 360 degree campaigns
The manoeuvrable electric multidirectional sideloaders from HUBTEX rotate 360 degrees. HUBTEX's communication does, too. We plan campaigns with trade press relations, trade fair communication, content marketing, pillar pages, white papers and SEO optimisation. All this in multiple languages. Our recipe for success? Close coordination for broad trend topics such as automation and energy efficiency. This way, campaign-oriented communication never runs out of steam.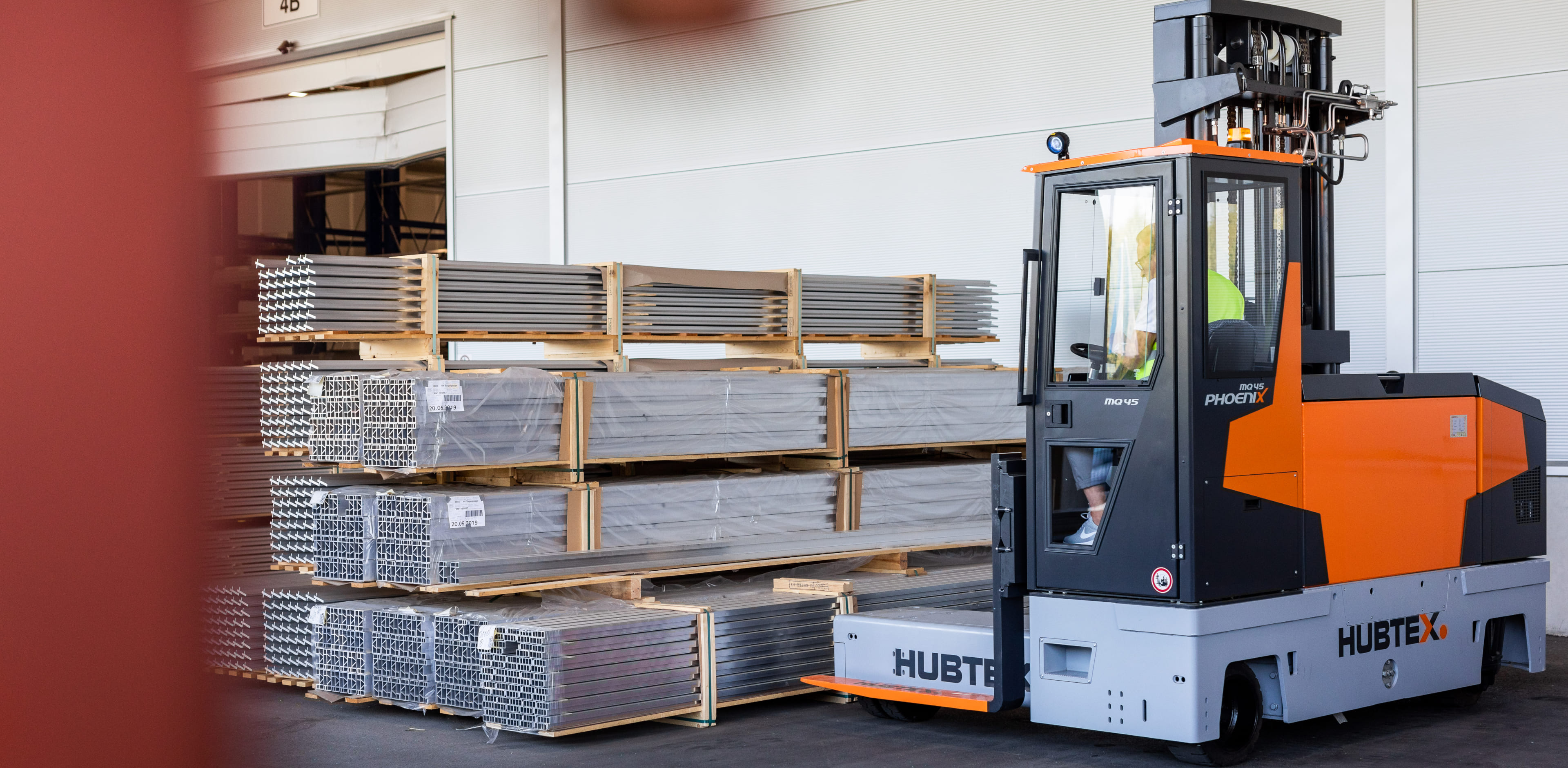 The results: International and cross-sector awareness
We have experienced a lot with HUBTEX. Up to 200 national and international press publications per year. Product and theme-centred lead campaigns. HUBTEX has become a logistics award winner known across multiple industries. And is in demand by all A-media as an expert on topics for the future. Speaking of the future: We want to further expand the campaigns and channels. Let's roll – with HUBTEX.